MPLS: the Next Generation in Virtual Networks and High Speed Internet Connections
MPLS (Multiprotocol Label Switching) is a highly-scalable telecommunications protocol, capable of transmitting high volumes of data. MPLS Networks offer such a high quality of service, that you can transmit your local phone service, business long distance, internet, video, and data communication over the same wires, and rest assured that your most important transmissions get priority.
MPLS also offers businesses with 2 or more locations a very cost-effective way to connect all of their locations, with voice and data services. Using MPLS, you can enable IP Phone System station-to-station dialing, desktop and conference room video, as well as highly-secure high speed internet data transmissions.
The following are some of the benefits of MPLS:
Traffic Engineering
When using MPLS, businesses can assign a class to their traffic, such as data, voice, video, etc. Each of these types of data get marked and addressed, by the edge router, and then efficiently transmitted through the MPLS Network, to the appropriate application.
Easy and Cost Effective Expansion
For businesses that have a lot of locations, a MPLS network is a very cost-effective solution, allowing offices to be linked together, through the network. MPLS makes it incredibly simple for real-time addition and deletion of company locations.
Protocol Independent Forwarding
MPLS networks can carry any type of data packet, whether it is IP or frame relay. This is because MPLS labels are attached to the data, for transmission over the MPL S network, and those labels are not dependent on protocol.
Reliable
Because MPLS is a connection-based network solution, it is more reliable than IP.
Guaranteed Service Level Agreement (SLA)
Our MPL S carriers' guarantee of extremely limited downtime, during the contract period. Because in MPL S network can be monitored, proactively, it's simple to analyze the network performance and provide immediate maintenance, if required.
Flexible Bandwidth Allocation
MPLS networks allow businesses to allocate their bandwith, dynamically, providing the ultimate flexibility. For example, if one of your applications require significantly more bandwidth, on a temporary basis, changes can be made in real time to accommodate these business needs.
Exceptional Security
MPL S providers take full responsibility for the security of the information that's sent over their network. As well, they can create "IP tunnels", which allow data to be securely transmitted, while the customer provides no encryption.
Fewer Hops

With an MPLS network, there are fewer hops throughout the network, resulting in improved response times and increased speed and performance for end-users.
If you would like more information about MPLS or any of the other telecommunications products that Clarus offers, throughout Louisville, Kentucky, please fill out the form below and one of our telecommunications specialists will get back with you quickly.
Download the Clarus Cloud Ebook
Fill out the form below and we will send the link to the email address provided.
Request Information
We invite you to fill out the form, to the right, and someone from our offices will get back with you quickly.
We look forward to serving you.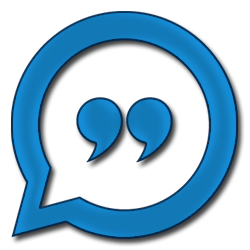 Request Information
We invite you to fill out the form below and someone from our offices will get back with you quickly.
We look forward to serving you.